Businesses face special challenges when tax problems arise. Not only can your business be judged harshly for unintentional tax errors, but they could also result in severe punishment and steep fines if left unresolved for long. When you need to sort out tax problems involving business tax issues, Taxation Solutions, Inc. is the company to call in Detroit. We specialize in resolving IRS tax problems for small and large organizations alike, whether that means providing small business tax advice to a new startup or helping large corporations deal with unpaid payroll taxes. You have enough on your agenda when running a business: Leave your business tax problems to us!
Taxation Solutions, Inc. is equipped to tackle a long list of corporate tax problems. Make us your partner for all of your business-related IRS tax resolution needs, including:
Back tax filing
Correcting past tax returns
Abating tax penalties
Negotiating tax settlements
Lifting liens and levies
Federal tax court representation
IRS audit defense
Small business tax help
And more!
Although business owners are entitled to many of the same tax relief options as individual taxpayers, winning approval for IRS problem resolution is sometimes far more complicated in corporate cases. The IRS can be very aggressive in its efforts to punish corporate tax problems, and you need tax resolution professionals who can stand up to the tax authorities. With Taxation Solutions, Inc. representing your interests, you'll have a strong contingent of tax problem solvers who won't bow down to hard-hitting measures from federal or state tax officials. Instead, we'll help you present your case in the best possible light by determining the most appropriate plan of attack and preparing the necessary documentation.
Say Goodbye to Payroll Tax Problems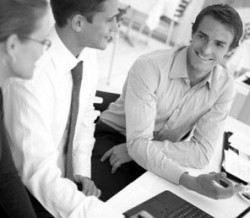 For many of our business clients, payroll tax problems are the issue that brings them to our door. If your company is under fire from failing to file properly or failing to pay on time, we can help you contend with payroll tax penalties for these and other common mistakes. We're up to date with the latest tax law changes affecting payroll tax issues. Whether you're responsible for compensating a dozen employees or hundreds of employees, we can help you resolve tax problems stemming from your payroll and avoid facing future payroll tax penalties.
At Taxation Solutions, Inc., we're staffed by a team of IRS problem resolution specialists. When you don't have the right experts on your payroll for business tax help, count on us for timely and sensible answers to resolve tax problems. Since 2008, our tax problem help has been a huge advantage for Detroit-area companies stuck in the grip of thorny business tax issues. From complications with previous tax returns to small business tax problems, we're happy to take a detailed look at your tax struggles and see what we can do to help secure your bottom line. Contact us right away via phone or e-mail!