Back tax problems don't spring up overnight. But once you miss a payment or misfile a return, it doesn't take long for your back taxes to gain traction and spiral out of control. If you're facing the misery of tax penalties and fees because of unpaid taxes, get in touch with the tax help advisors at Taxation Solutions, Inc. Our no-nonsense tax assistance is your best bet for putting the brakes on runaway personal or business back taxes. Even if you have several years of delinquent taxes, we can help you make a strong recovery. Don't delay: Reach us in the Detroit area today for the back tax help you need!
When you come to Taxation Solutions, Inc. for back tax assistance, we'll work efficiently and effectively to achieve the best possible outcome for your financial difficulties. While each case is unique, we can customize our back taxes help based on the tax resolution strategy that's most appropriate for you. Since it's critical to assess the amount of taxes you owe and any mitigating facts, our back tax resolution services can include:
Filing back taxes and late returns
Correcting faulty tax returns
Petitioning for IRS penalty abatement
Negotiating tax settlements
Responding to summons and seizures
Handling unpaid business taxes
Resolving payroll tax errors
Avoiding future tax problems
And more!
If there's ever a time to seek professional tax assistance, it's when you owe back taxes. No matter how dire your financial circumstances may be, it's better to acknowledge your unfiled tax returns or late payments and work out a plan with the IRS to correct the situation. That's where Taxation Solutions, Inc. can be a tremendous help with unpaid taxes, whether it's your personal bank account or your business bank account that's on the line. With our extensive experience in back tax settlement and negotiation, we can help you wipe the slate clean of any further back tax woes and avoid severe tax penalties such as garnished wages and seized property.
Seasoned Back Tax Consultants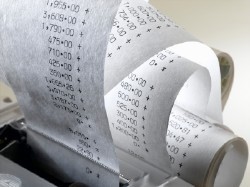 Taxation Solutions, Inc. is committed to ending the pain and suffering of back taxes for our clients. We understand how stressful it can be when you're coping with back tax problems that won't go away. Our team of tax relief specialists is available weekdays and by appointment to guide you through the rough and rocky terrain of back tax resolution. We also offer emergency tax assistance for when you need help with delinquent taxes and you need it now. We pride ourselves on bringing unsurpassed customer service and back tax counseling to the residents and business owners of the greater Detroit area.
If you're struggling with state or IRS back taxes, take action today. Simply pick up the phone and call for a free consultation with our back tax experts. Our four decades of experience in back taxes help is a lot of leverage to have on your side.