Are you on the brink of an IRS audit? Do you owe unpaid taxes dating back years? Is your life savings being threatened by IRS penalties? This is just a small sampling of the many tough tax problems faced by our clients every day at Taxation Solutions, Inc. Should you find yourself or your business in a similar situation, never hesitate to pick up the phone and call our tax resolution company. With 40+ years of experience to share and free consultations to offer, we make it remarkably easy to secure the reliable tax assistance you need when and where you need it most. Trust your tax-related questions, no matter how difficult, to one of the Detroit area's most knowledgeable and competent tax help companies. Contact us today over the phone or on the Web!
Comprehensive Tax Assistance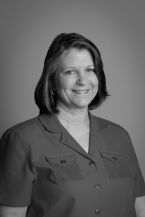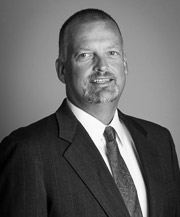 When we say we're a comprehensive tax relief company, we're not kidding. We can help with almost any type of tax problem resolution, including:
Back tax debt
IRS penalty abatement
Structured tax settlements
Audit defense planning
Tax attorney services
Small business tax help
Payroll tax problems
Tax relief for truckers
And more!
It's impossible to list every single tax problem we've encountered in our four decades of doing tax work. Suffice it to say, we're equipped to handle state or federal tax resolution matters of virtually all sizes and circumstances. Most importantly, we will never shortchange your tax resolution service by taking a one-size-fits-all approach to your professional tax help. Since each case presents its own unique set of obstacles and opportunities, we tailor your tax relief services accordingly. That way, we can ensure that your tax problem gets the detailed attention it deserves.
Tangible Tax Debt Relief
Most people tend to think of tax debt relief as a boring and tiresome occupation. But what could be more gratifying than helping a hurting family or a struggling business overcome the financial strain of ongoing tax problems? At Taxation Solutions, Inc., nothing pleases us more than to see the relief on our clients' faces once we've closed the books on their unpaid taxes or had their IRS penalties removed. It's very rewarding to use our in-depth understanding of tax debt resolution to the benefit of others. In Detroit, Troy, and nearby areas, your tax settlements and other tax relief services are in good hands with us!
Making Tax Help Convenient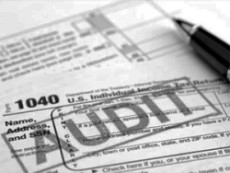 For your complete assurance, Taxation Solutions, Inc. is a fully licensed and insured tax resolution company with impressive industry credentials. We offer a variety of scheduling options to meet your needs for tax problem resolution, including weekday hours, meetings by appointment, and emergency availability.
From filing back taxes to negotiating tax settlements to representing you in an IRS audit, the only tax team you need is Taxation Solutions, Inc. Call now for your free consultation!